Yealink |Yeastar | Ericsson LG | Toshiba  | EnGenius  |   Norstar   Meridian  |  Business Telephone Systems

Hosted Voice | Traditional Business Phone Systems | Voice-Data Network Cabling | VoIP PBX Systems | Broadband Internet | Security Cameras

Produced by Commtel Communications           © Copyright 2007-2018   All Rights Reserved

Sales • Service • Installation • Repair

We have been interfacing super powerful Long-Range Cordless Phones with business phone systems for decades. 

Whether you are using an Enterprise Digital system from the 1990's or a brand new IP system, we can provide your company with the necessary portable phone set for any environment.

• Analog

• Digital

• SIP/IP

• Long-Range/Maximum Power

• Secure Multi-Frequency Hopping

• 6 Hours Talk-Time battery

• Up to 50 Hours Standby battery

• Up to 12 Floors in a multi-story building

• 250,000 square foot Warehouse

• 3,000 Acre open area

• Push-to-Talk Broadcast

• Speaker phone capability

• Independent Two-Way Intercom

• 2.5mm Headset Jack

We're not talkin' about some wimpy home phone with range extenders and pretty lights, no way...  We Sell, Service and Install Industrial Grade, High Powered, Long-Range, Maximum Power, Professional Cordless Phone Sets that can blast a signal all throughout a 250,000 square foot warehouse, all by itself, without the need for Range Extenders.

Sure, they are a little more expensive than most.  But we're talking about your business and the ability for you to take proper care of your customers. 

These are Industrial Grade phone sets tested to withstand a 6 foot drop onto solid concrete over 50 times, plus they have an amazing 6 hours of talk time battery with a 50 hour standby time.  And, the ability to Hot-Swap a fresh battery without loosing an active call is just an added bonus.

Very impressive.

Call today for a FREE demo and system analysis.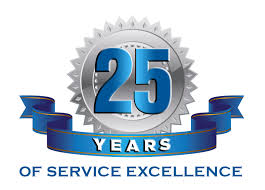 800.303.0339

909.510.4383

Monday - Friday  8am to 5pm Pacific Time

Long-Range Cordless Phones