Produced by Commtel Communications           © Copyright 2007-2018 All Rights Reserved

RUGGED ACCESS POINTS/BRIDGES

Commtel uses high powered 802.11n AP/Bridges that provide excellent coverage and penetration through walls and into buildings. The high transmit power and high receive sensitivity of the products we use is a key factor in distributing a strong reliable signal and more importantly, receiving signal from lower RF power devices such as laptops, smartphones, and handheld Wi-Fi devices. All products are compatible with 802.11b/g/n clients.

Commtel will provide your company with the equipment it needs at an affordable price, while not compromising durability or quality. We feature Access Points with up to 1 Watt of power and up to -94 dB receive sensitivity, external or integrated 1x1 or MIMO antennas. Features include 4 SSIDs, Layer 2 isolation, Wireless Distribution System (WDS), Mesh, SNMP, advanced encryption, built-in spectrum analyzer, and more.

GATEWAY CONTROLLERS

Commtel provides Gateway Controllers that are designed with the service provider in mind. Because we offer a flexible array of features and configurations, we don't force your business model to fit our box. Our solutions fit your business model whether you are installing networks at hotels, restaurants, marinas, MTUs, or downtown areas.

Dynamic VPN provisioning automatically handles VPN clients at hotels and other public-access venues. This solves the problem VPN pass-through does not address, reducing your support calls dramatically.

Every user session can be logged and the log saved on a remote server. This allows your network to be compliant with the Communications Assistance for Law Enforcement Act (CALEA) and Digital Millennium Copyright Act (DMCA). User reports are available locally or on our Report portal.

BROADBAND AGGREGATORS

Bandwidth Aggregators allow you to combine multiple ISP connections into one pipe. This will increase your Internet bandwidth and lower your cost by combining multiple ISP connections into one. Your usable bandwidth is the combined total of the separate WAN connections, both upstream and downstream.

Commtel Communications provides products that are designed for use in Hospitality, Visitor Based Networks, Small to Medium Enterprise and Industrial Networks. Today's Networks need higher bandwidth and "always-on" access more than ever before, all at a cost effective price.

Commtel has the experience and equipment necessary to design, install and maintain every kind of WiFi Network option. Whether it is indoors or out, or even using Fiber Optics connecting two campus style locations to form one large network, Commtel can do it.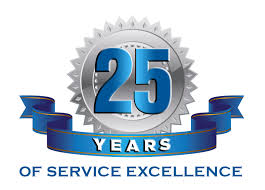 800.303.0339

909.510.4383

Monday - Friday  8am to 5pm Pacific Time