"We are the local communication specialists who get it right the first time."

•Stability

When choosing a communications vendor, longevity and a stable tract record should be on the top of your list.

Commtel Communications has been a family owned and operated Telecommunications and Information Technology vendor since 1991.  For over 25 years, Commtel has served businesses just like yours throughout Southern California with professional friendly service while offering the latest in communications technology.

•Service

Commtel is a full service telecommunications and information technology company.  We service everything we sell and offer 24 hour, 7 day a week support.  We never use subcontractors and all of our technicians are factory trained and certified.

•Quality

Commtel has partnered with some of the best and brightest award winning communication equipment manufacturers and service providers in the industry. Along with our commitment to excellence, you can be assured of a quality solution for your next project.

Ericsson LG | Toshiba  | Panasonic  |   Norstar   Meridian  |  Avaya  |  Business Telephone Systems

Hosted Voice | Traditional Business Phone Systems | Voice-Data Network Cabling | VoIP PBX Systems | Broadband Internet | Security Cameras

Produced by Commtel Communications           © Copyright 2007-2018 All Rights Reserved

Call now to speak with a knowledgeable representative

Monday - Friday  8am to 5pm Pacific Time

Sales • Service • Installation • Repair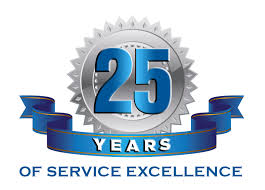 We Serve all of Southern California

Did you know?

Our clients have relied on our over 25 years of telecommunications and Information Technology (IT) experience to provide the right choice and continued support for their Telephone and Broadband Internet Service.

When you call on us, you will get a veteran technician with decades of hands-on experience and the necessary understanding of what you need based upon your particular requirements, location, usage, and equipment.