Yealink |Yeastar | Ericsson LG | Toshiba  | Panasonic  |   Norstar   Meridian  |  Avaya  |  Business Telephone Systems

Hosted Voice | Traditional Business Phone Systems | Voice-Data Network Cabling | VoIP PBX Systems | Broadband Internet | Security Cameras

Produced by Commtel Communications           © Copyright 2007-2018   All Rights Reserved

800.303.0339

909.510.4383

Monday - Friday  8am to 5pm Pacific Time

Sales • Service • Installation • Repair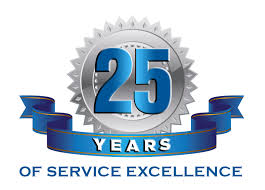 Did You Know?

Commtel has been providing Southern California companies, just like yours, with a full range of communications equipment and services for well over a quarter of a century.

We are authorized sales representatives for 97 percent of the Broadband Internet providers in the United States.  It doesn't cost you anymore to have us consult and assist you in making that very important business decision on who will supply your company with fast and reliable communications. 

With our years of experience and first hand knowledge of the providers, including what type of infrastructure is available in your area, you can be assured of obtaining the best solution for your budget.

Even before there was such a thing as Broadband Internet, we were installing the first generation of dial-up connectivity for our clients. 

We have been at the forefront of Information Technology since the beginning.  A few of us, myself included, had the opportunity to work with the latest and greatest computers in the mid 1970's while serving in the U. S. Air Force; The
Univac1050-II
Universal Automatic Computer, interfaced with modems for remote communication, was the state of the art in those days. 
Fast forward about 40 years to a new world of information technology and communications- We could hardly have guessed what was to become a new standard in technology, a new way of life.  Personal computers, the Internet, VoIP and cell phones are part of our daily lives.

That race to develop more reliable and faster communications equipment and infrastructure has not slowed. What was once science fiction is now science reality. Being able to talk to and actually see someone on the other side of the world using a small hand-held wireless device is now the new norm.  Can you imagine what we will have in another 10 years?

We were there to witness the age of the Solid State Electronic Computers, the grandfathers of the current technology, and we will continue to be a part in that race for more advanced and affordable communications solutions well into the future.

• We work for you, not the provider.  Our loyalty is always with our customers

• Authorized reseller for over 112 Broadband Internet Providers

• There is no additional monthly charge to you for our service

• The right solution at the best cost

• We can come to your office and complete a survey of your needs

• We will present all options that are available to you

• In most cases, we will be your point of contact for the entirety of the contract

• We can repair or upgrade your existing network, including the installation of an advanced WiFi system

• Let us do the work so you can concentrate on growing your business

With no additional monthly charge to you, we can assist you in obtaining the very best and most cost effective Broadband Internet and/or Phone Line solution for your business.

With our vast knowledge of communications and years of experience in dealing with providers and of course understanding the available infrastructure in your specific area, you can be assured you will get the best solution for your budget.

Most clients mistakenly believe that they have only one or two choices, given the area,  NOT SO!   There are many very good providers that can deliver Broadband over several types of transmission technologies.

From start to finish, from consulting, assisting in the contract, making sure you are getting the right solution for your needs, and of course installation and continued support, we will be available to make certain everything is taken care of.  Put our years of knowledge to work for you.  Call us today: 800-303-0339


Broadband Internet Access Service
Riverside County

Banning

Beaumont

Cabazon

Calimesa  

Cathedral City

Coachella 

Corona  

Desert Hot Springs

Hemet

Indian Wells

Indio

Jurupa Valley

Lake Elsinore

La Quinta

Menifee

Mira Loma

Moreno Valley

Murrieta

Norco

Palm Desert

Palm Springs

Perris

Rancho Mirage

Riverside

San Jacinto

Temecula

Whitewater

Wildomar

Winchester

San Bernardino County

Adelanto

Apple Valley

Barstow

Big Bear Lake

Chino

Chino Hills

Colton

Fontana

Grand Terrace

Hesperia

Highland

Joshua Tree

Loma Linda

Montclair

Needles

Ontario

Rancho Cucamonga

Redlands

Rialto

San Bernardino

Twentynine Palms

Upland

Victorville

Yucaipa

Yucca Valley

Orange County

Aliso Viejo

Anaheim

Brea

Buena Park

Costa Mesa

Cypress

Dana Point

El Toro

Fountain Valley

Fullerton

Garden Grove

Huntington Beach

Irvine

Laguna Beach

Laguna Hills

Laguna Niguel

Laguna Woods

La Habra

Lake Forest

La Palma

Los Alamitos

Mission Viejo 

Newport Beach

Orange

Placentia

Rancho Santa Margarita

San Clemente

San Juan Capistrano

Santa Ana

Seal Beach

Stanton 

Tustin    

Villa Park

Westminster 

Yorba Linda 

San Diego County

Carlsbad

Chula Vista

Del Mar

El Cajon

Encinitas

Escondido

Imperial Beach

La Mesa

Lemon Grove

National City

Oceanside

Poway

San Diego

San Marcos

Santee

Solana Beach

Vista

92656

92801 | 92802 | 92804 | 92805 | 92806 | 92807 | 92808 | 92809

92821 | 92823

90620 | 90621

92626 | 92627

90630

92629

92630

92708

92831 | 92832 | 92833 | 92835

92840 | 92841 | 92843 | 92844 | 92845

92646 | 92647 | 92648 | 92649

92612 | 92614 | 92617 | 92618 | 92620

92651

92653

92677

92637

90637

92630

90623

90720

92691 | 92692

92660 | 92661 | 92662 | 92663

92862 | 92865 | 92866 | 92867 | 92868 | 92869

92870

92688

92672 | 92673

92675

92701 | 92703 | 92704 | 92705 | 92706 | 92707

90740

90680

92780 | 92782

92861

92683

92886 | 92887

92220

92223

92230

92320

92234

92236

92879 | 92880 | 92881 | 92882 | 92883

92240 | 92241

92543 | 92544 | 92545

92210

92201 | 92203

92509

92530 | 92532

92253

92584 | 92585 | 92586 | 92587

91752

92551 | 92553 | 92555 | 92557

92562 | 92563

92860

92260

92262 | 92264

92570 | 92571

92270

92501 | 92503 | 92504 | 92505 | 92506 | 92507 | 92508

92582 | 92583

92590 | 92591 | 92592

92282

92595

92596

92008 | 92009 | 92013 | 92018

91909 | 91910 | 91911 | 91912 | 91913

92014

92019 | 92020 | 92021

92024

92025 | 92026 | 92927 | 92029

91932

91941 | 91942

91945

91950

92054 | 92056 | 92057 | 92058

92064

All

92078

92071

92075

92083 | 92084

92301

92307 | 92308

92311

92314 | 92315

91708 | 91710

91709

92324

92335 | 92336 | 92337

92313

92344 | 92345

92346

92252

92354

91763

92363

91761 | 91762 | 91764

91701 | 91730 | 91737 | 91739

92373 | 92374

92376 | 92377

92401 | 92403 | 92404 | 92405 | 92407

92277 | 92278

91784 | 91786

92392 | 92394 | 92395

92399

92284

Commtel Communications serves the following Counties and Cities