Yealink |Yeastar | Ericsson LG | Toshiba  | Panasonic  |   Norstar   Meridian  |  Avaya  |  Business Telephone Systems

Hosted Voice | Traditional Business Phone Systems | Voice-Data Network Cabling | VoIP PBX Systems | Broadband Internet | Security Cameras

Produced by Commtel Communications           © Copyright 2007-2018   All Rights Reserved

Sales • Service • Installation • Repair

Commtel offers SIP Trunking solutions that fit virtually any size business. From small businesses looking for the flexibility and cost savings of VoIP, to mid-sized businesses looking for business continuity, disaster recovery, and unlimited or metered calling plans, we offer a solution that is ideally suited for your company's requirements.

What is SIP?

Session Initiation Protocol (SIP) has become the common signaling standard for real-time communications for Voice over Internet Protocol (VoIP). SIP is an open-standard, which enables our customers to seamlessly connect existing customer premise equipment (CPE) with our carrier-class voice network.

What is VoIP and SIP Trunking?

VoIP or Voice over Internet Protocol is really only a generic term used to cover all voice traffic over the Internet. SIP Trunking or Session Initiation Protocol Trunking is really Voice over IP, using the SIP signaling protocol for enabling, modifying, and terminating sessions with one or more participants.

So, in short:

A SIP Trunk is a virtual phone line that utilizes a Broadband Internet connection for access, offering up to 40% savings over traditional telephone lines, with benefits including:

• Emergency loss of connection, or Fail-Over Protection.  If your Broadband Internet connection fails for any reason, our equipment automatically senses the disruption and immediately transfers all incoming calls to a predetermined phone number or numbers of your choice.

• You don't need a VoIP (AKA IP Phone system) to use SIP Trunks.  We have the ability to interface these advanced

SIP Trunks into any Legacy Digital or Analog phone system.  We can even provide IP Phones that have Line Appearance as opposed to just a Pool of Lines without an identifier, i.e. Line 1,  Line 2, etc.

• Rapid Return on Investment: SIP Trunking is cost efficient to implement and CAPEX negligent, meaning businesses can maintain their same previous features at a fraction of the cost over time.

• Fast Geographic Growth: SIP Trunking combines voice and data to better connect distant business systems, helping companies establish faster, wider geographic growth.

• Reduced Call Costs: SIP Trunking can half your enterprise's telecommunication budget due to reduced call costs for making and receiving calls. Since calls are made via IP connection, you won't have to worry about long distance charges.

• Enhanced Scalability: Unlike traditional POTs and T1/PRI lines that require planning for peak call times, SIP Trunking offers the flexibility of on-demand scalability, meaning it can scale up or down as your business needs it.

Why should I switch over to SIP Trunking?

For those of us seasoned veterans of business who grew up with phones that had rotary dials, the world of Voice over Internet Protocol (VoIP) phone service is new territory. But, just as we adapted to Touch-Tone Phones and then to Speed Dial, Cell Phones, Bluetooth and Text Messaging, so too can we easily incorporate VoIP into our daily business environment.

While VoIP may seem a bit futuristic, you probably don't realize that currently close to 95% of your "land line" calls go through a digital phase at some point before arriving at their destination. So really, you have already been using VoIP to some extent. Now it's time to take advantage of everything a VoIP PBX phone system with SIP Trunks has to offer.

Call us today for your free SIP Trunk evaluation and learn just how much money you can save.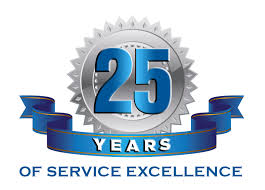 800.303.0339

909.510.4383

Monday - Friday  8am to 5pm Pacific Time