Ericsson LG | Toshiba  | Panasonic  |   Norstar   Meridian  |  Avaya  |  Business Telephone Systems

Hosted Voice | Traditional Business Phone Systems | Voice-Data Network Cabling | VoIP PBX Systems | Broadband Internet | Security Cameras

Produced by Commtel Communications           © Copyright 2007-2018 All Rights Reserved

Sales • Service • Installation • Repair

iPECS eMG80 adopts VoIP technologies running in optimized IP/TDM hybrid switching platform, meaning you can have the benefits of the lower cost VoIP SIP Trunks with the proven high quality sound and service of a Digital phone set running on it's own separate copper phone cable. 

Or, you can go totally VoIP utilizing iPECS high grade IP phone sets running over your local area network. It's your choice.  You now have the power to choose Digital over VoIP or combine the two technologies.

The only Hybrid Business Phone System with a Standard Five-Year Warranty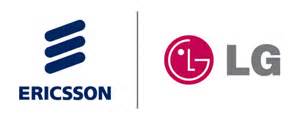 Key Features

• Actual Line access button on IP and Digital Phones

• Unified Communications Suite (UCS)

• Flexible Multi-Site Deployment

• Integrated Presence

• Instant Messaging, SMS and Note

• Audio Call and Conference

• Video Call

• Click to Call

• Call Control

• Visual Voice Mail

• CRM Integration

• Integrated Auto Attendant /Voice Mail

• Centralized Voice Mail

• E-mail notification

• IP-Attendant

• (CAS) Attendant Call

• Automatic Call Distribution (ACD)

• Personal groups

• Mobile extension

• SIP extension

• Remote control from mobile phone

• Web call back

• SMDR (Station Message Detail Recording)

• Traffic analysis

• System scenario call routing

• Multiple language support

• Green power save

Supported IP Terminals

• LIP-9071

• LIP-9040C

• LIP-9040

• LIP-9030

• LIP-9020

• LIP-9010

• LIP-9008

• LIP-9002

Supported Digital Terminals

• LDP-9240D

• LDP-9224DF

• LDP-9224D

• LDP-9208D

Supported DECT Terminals

• GDC-480H

• GDC-500H

• WIT-400HE

Seamless expandability for SMBs

With iPECS eMG80, you can start small with 8 to 12 users and grow seamlessly to more than 100 ports employing a multi-cabinet (KSU) architecture that allows four types of basic KSU's and one type of expansion KSU to configure a dynamic system. 

iPECS eMG80 delivers cost effective communications to small and growing businesses and affordable expandability to medium sized businesses.

Simple installation and maintenance

The iPECS eMG80 adopts advanced HTML5 based web admin, which is an intuitive simple solution to system configuration and maintenance.  The Web Manager Install Wizard presents the basic installation in a series of simple steps for an easy basic installation.

Cost effective and expandable VoIP technology

iPECS eMG80 platform includes advanced VoIP technology supporting low cost SIP trunking, on/off-premise mobility, remote connectivity and multi-site networking with minimal cost to overcome geographical boundaries.

Rich Features and applications

The rich feature set spans all the basic features and functions of a modern communications platform such as Transfer, Caller ID, MOH, etc. and delivers advanced functions including an integrated multi-level Auto Attendant and Voice Mail with both mobile and E-mail notification.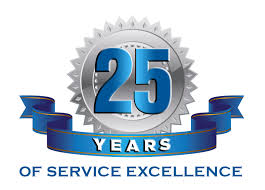 800.303.0339

909.510.4383

Monday - Friday  8am to 5pm Pacific Time

Ericsson LG iPECS eMG80 Hybrid Server